Under the guidance and nominal mentorship of Scott Jones, the Sacramento Sheriff's Department has repeatedly shown a history of violence.  
Adriene Ludd was shot at 59 times, suffering 13 bullet wounds in October 2015 by three Sheriff deputies. David McEntire who had killed a pastor's son in their family home in 2012 was one of the deputies who fired on Ludd. Deputy Benjamin Green also discharged his weapon at Ludd who was lying on the ground. Deputy Troy Mohler also unapologetically "started blasting" at Ludd. Adriene never had a chance. 
In November of 2016, Edward Currie died at Sacramento County Jail while under the Sheriff's supervision. The official cause of death, according to the Sheriff, is a seizure, but it's hard to explain how a 31 year old Black man without a history of seizures suddenly dies of one the night of his arrest. 
Armani Lee was shot by Sac PD in February of 2017, but while in County Jail he continues to suffer abuse at the hands of the Sheriff. Sheriff deputies repeatedly taunt, threaten, place Lee in solitary confinement, and physically harass Lee who is still recovering from bullet wounds. 
Ryan Ellis was visiting family when he was arrested uneventfully by two Sacramento Sheriff deputies for an alleged restraining order violation. Five hours later, on May 6th, he was admitted to the hospital for fatal head trauma. He never made it to the jail. We still don't know the names of the deputies involved.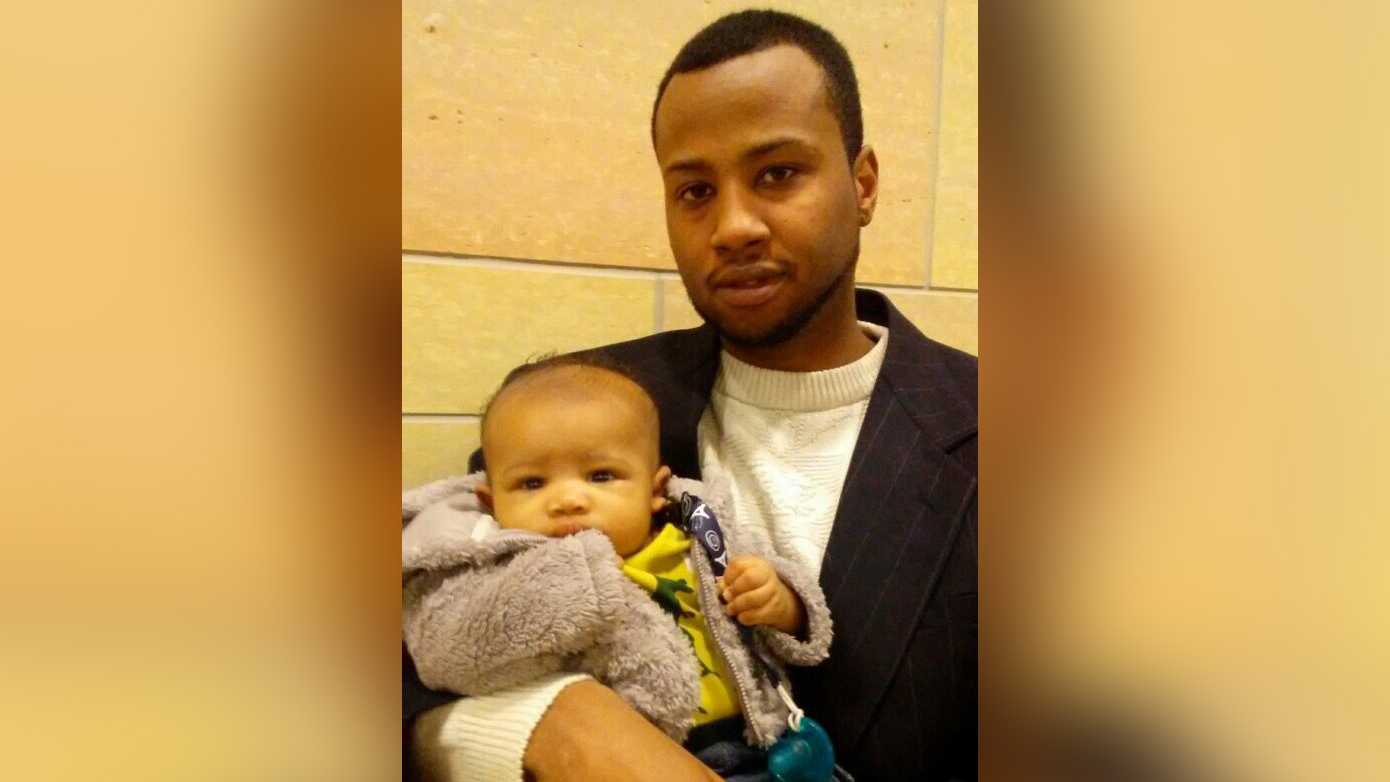 While suffering a mental episode on May 8th, 2017, Mikel McIntyre ran from a Sheriff deputy. Mikel made it to the freeway and tried to secure his safety under an overpass. He was fleeing for his life. He was shot down by Rancho Cordova PD and a Sheriff Deputy. The officers involved have not been named. 
April 2017, after Nandi Cain Jr. was notoriously assaulted by Sac PD and arrested for crossing the street, he was taken to Sac County Jail. There Sheriff deputies beat him in the ribs, stripped him naked, and verbally abused him before placing him in isolation. 
Not to be outdone, Sac Sheriff female deputies at the County Jail also assaulted and verbally abused Patricia Thompson-Hill in April 2017 after she was falsely arrested by Sac PD. Patricia suffered a broken eye socket and multiple injuries at the hands of Sac Sheriff. 
These are just a handful of the most prominent examples; undoubtedly there are many many more. 
There's one thing all of these examples share: in each account Sheriff deputies went out their way to verbally and physically assault Black citizens. In each account the Sheriff deputies involved have not faced discipline. At no point has any civilian body received reports of internal reviews on any of the officers involved.  
The Sheriff has tortured and abused and killed the people above. Thus far, they've gotten away "Scott Jones" Free. 
While Scott Jones might be through with the Sheriff's Department (and good riddance), we're not.  
This is why we're calling for community oversight of the Sheriff's office. We cannot depend on them to police themselves. They have neither the will nor capacity for transparency. So the community must come forward and provide oversight for them. 
Our sheriff department has the most police involved shootings in Sacramento.
Our sheriff department has cost this city over 15 million dollars in law suits.
Our sheriff department has been caught abusing inmates at the Sacramento County Jail.
Our sheriff department has been caught using surveillance equipment illegally.
Many of our deputies have raped women and molested children, been sued over it, and go back out on to the field.
Our sheriff department has been caught torturing inmates and using military weapons to terrorize our extended family in the jail.
With community oversight we seek a committee of community selected members with investigative and subpoena power with full transparency. This community run committee will have the power to approve or deny supplementary funds requested by the sheriff for vehicles and cameras. This committee will be empowered to offer and implement solutions to a variety of issues that the Sheriff clearly cannot solve without more handouts. 
The community is the solution to the Sheriff problem. The majority of the current commission for oversight are actual Sheriff deputies. This commission cannot create change because that change would call into question those Sheriff deputies themselves. No other part of our government has a regulatory commission made up of the same individuals being regulated. Why is this true for the Sheriff?
On November 7th, we're not asking why the community is not in control. We're demanding that control now.
Upcoming Events 
On Nov. 7th, we demand Community Power & Oversight of the Sheriff. This event is meeting at 9:30 AM at the Sacramento County Administrative Building, ROOM 1450 (700 H street, Sacramento 95814). 
On Nov. 11th we host the Emergency Open Meeting for Black Sacramento. Join us as we develop emergency plans and work to strengthen our community.
On Nov. 18th we're attending a community rally to restore the #RestInPower mural to the side of the Guild theater. This mural was created by the community, and it has been washed away by the property management company. The community wants it back.
Later on Nov. 18th, we're leading a workshop for Reparations, based on the #Movement4BlackLives policy platform. The US government and corporations have long profited on the lives, labor, and limits imposed on Black people. We demand reparations in return. 
Lastly, on Nov. 28th, we're at City Council because the mayor used our tax dollars for Sac PD to attend CIP training, and that training remains incomplete.
Do you like this post?